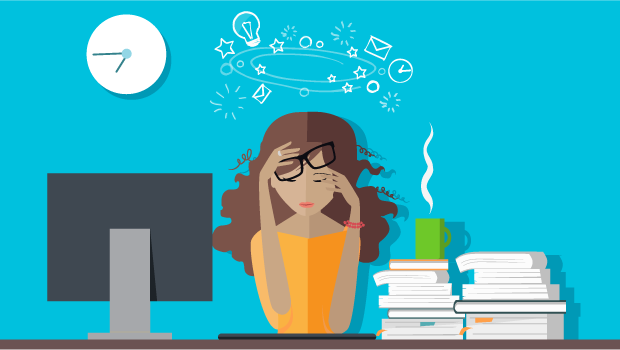 An intense job hunt, giving multiple rounds of interviews, spending days together waiting for the response from the recruiter and being anxious about the call back can be a tiresome process. In times of losing hope, and the waiting period doesn't seem to end, it is easy to feel discouraged, let down and lose confidence in yourself.
In these testing periods, there are a few things one can do to stay on top of one's game. To begin with, do not lose sight of yourself. You decide to do something in your career, pick a certain role, and mould yourself in a certain way that helps you attain proficiency in your desired job role. Don't forget yourself just because of the long wait for job searches.
Positivity: It gets better if you stay positive. But easier said than done. It is very easy to let negative thoughts creep into your head when you're trying your best to focus on the process. No matter the period of wait, believe that whatever is to happen will be in your favour and prepare yourself for the worst. Staying positive can turn out to be more challenging, than not giving in to negative thoughts is a tough battle to fight.
Boost your portfolio: Portray what you have learnt, experienced, and created over the years and make your portfolio. This will attract recruiters to your profile and increase your chances of being shortlisted for the job role. Take this time to add more feathers to your cap. A strong portfolio of your work gives more authenticity and credibility to your profile.
Networking: your network is one of your greatest intangible assets. People want to do business with someone they know and like. Cover letters and resumes by themselves are sometimes insufficiently impersonal to persuade businesses to hire you. Because job postings frequently attract many applications, you are in tough competition with many others.
Think of Ahead: Being laid off/terminated/fired can be a nerve-wracking situation. Instead of letting that control your thought process, think of the new possibilities that you will come across and the opportunities that you can grasp in the next jobs that you look for.
Upskill and self-assessment: Use this time, while looking for a job to acquire new skills or enhance your pre-existing skills. Many platforms like Qualifyde help you with mock interviews to help you understand where you stand in your new skill and help you understand if you're underselling your skillset and the market demand for your job role.